A Full Service at Catalystdev
The services we offer at Catalystdev are as followed
We will find a problem within the site if it isn't working well. We can also work with you on an idea or concept  from the beginning, or simply refresh your current website. We also offer support for your WordPress site. 
As for Digital Marketing, we can also work with on SEO, Google Ads and social marketing campaigns on a monthly basis. All these services can be taken together or separately. Our goal is to have everything work for you. From day one. Go on, we have a free quote calculator on our site. Use it, see what you need. We're here to make it count for you. 
Learn about our services below.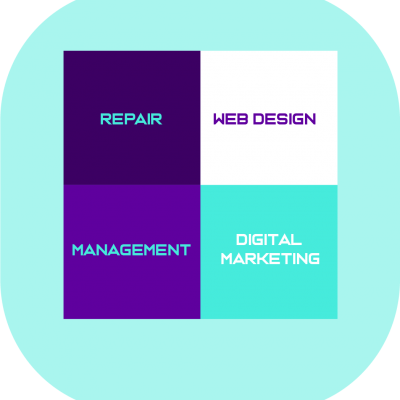 Web Design
Building a successful website is about communication. Communicating the right idea, the right features to hopefully convince the right people to buy. We have to take our clients brand identity and create a digital footprint that many people will interact with. Our goal is to make that interaction memorable.
Free quote
Digital Marketing
Social media is about connecting with people.
However, that distance between us and the others has been consistently shifting: is it about likes? Is it about comments? How many posts per week? How do we even talk to those people?!
Catalystdev aims to answer these questions and will provide a plan of action to establish rapport with your clients, audience and other companies. Furthermore, by implementing our marketing strategies, we will make sure that we create results to will elevate your brand.
Go to form
Platforms
You have a choice of 4 platforms. Each of them can be taken together or separately.
Management
The best part of having a website is to see it grow. Sustain the growth of your online presence is the most important part of web development. Your visitors would want to know more about your operations on a constant basis. Our monthly packages ensure that you will consistently provided polished content. Fill out our contact form and let us know about your business's needs.
Go to form
Packages
You have a choice of 3 packages. Choose according to your operations and needs. Both packages include hosting, daily backup, security, monitoring, plugin, and design updates.
Repair
Things may not go as planned with your website. As things move quickly on the web, so are all the components of your website, which requires constant upkeep.
If you are facing an urgent problem that needs a qualified WordPress developer to solve, fill out the form. Our team will take a look at the detail you will provide, as well as your screenshot, and will get back to you with a prompt response.
Go to form
Our process
We design, build, repair and promote websites with a precise process. We make your business stand out by putting the conscious effort into making your wish list a reality.
Brainstorm and Research

We review the current content that you have, assess if more visual is necessary for the completion of the work, then create your project sheet.

Design and First Revision

We then create the mood-board, wireframe, mockup and/or any visual plan for you to revise and adjust to your preference.

Production and Final Revision

We produce the work according to the project sheet, and revise the final work with you before deployment.

Maintenance and follow-up.

We will make sure that your website is hassle-free once it is launched, and same goes for your digital marketing campaign. You also have monthly packages to keep up with your website growth.